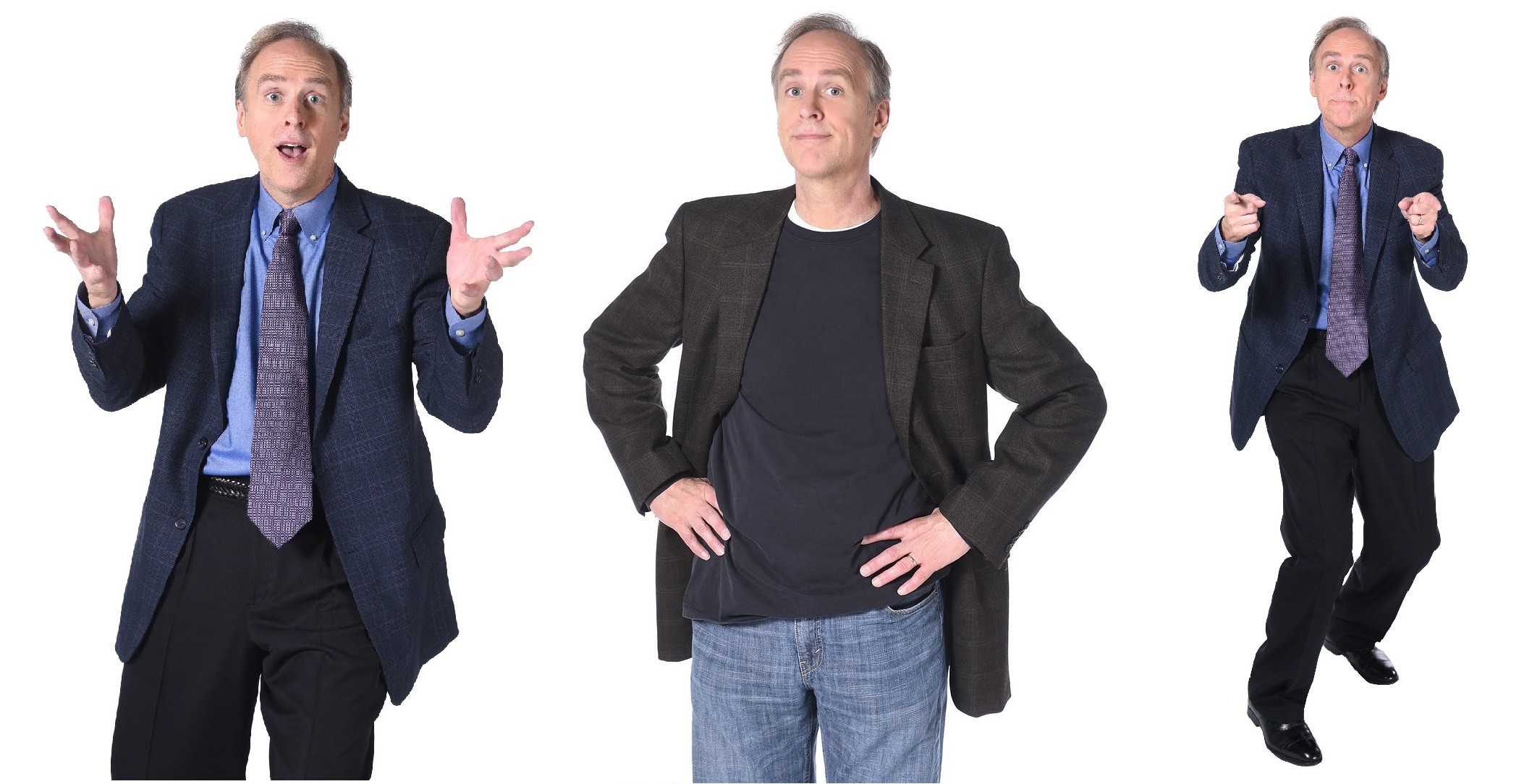 Charles Marshall Clean Corporate Comedian
Clean comedy for any occasion
Charles has more than two decades of experience making audiences laugh, plus a unique ability to communicate effective business strategies and insight. These abilities keep him on the road even in the toughest of economic times. Charles travels over 100,000 miles annually to educate and entertain Fortune 100 and 500 companies, small businesses, civic groups, nonprofit organizations, and numerous associations. He is known for his deftness in interacting with his audience and communicating his hilarious observations.
Host clients and meeting planners value Charles' attention to detail in understanding their needs and customizing his program accordingly. They also respect and admire his talent for providing levity in his presentations without any hint of blue humor. But most of all, they appreciate the way Charles makes their event a resounding success–in many instances, among the most successful in company history.
Experience
With over 25 years of full-time experience as a national keynote speaker and clean comedian, Charles has mastered his craft. He uses his expertise to deliver a professional program at your event that will have audience members rolling in the aisles. He can tailor his program to meet the needs of his hosts is comfortable performing in almost any venue.
I just wanted to thank you again for your presentation in Branson. It was one of the best we've ever had.  You have a very engaging style that we all appreciated and enjoyed.
Larry Boevers
Professionalism
Charles is a full-time, professional comedian and speaker that makes his living doing nothing but providing only the best, original stand-up material that is sure to be a hit with your audience. When most people consider hiring a comedic speaker, one of the first concerns they have is whether he will offend their audience members. With Charles, you can just relax and enjoy the show!
Thank you for a wonderful and fun filled evening. Everyone stayed to hear your comments and humorous stories. They especially liked the way you interacted with the crowd. It is refreshing to know that there are still comedians that can use clean humor and still capture the attention of everyone in the room.
Clem Wethington
Quality
Charles' programs are a breath of fresh air and originality. He delivers only the best, original, and clean material.  He has a reputation in his field as one of the most hilarious stand-up speakers performing today. Your crowd is guaranteed to hear fresh, laugh-until-it-hurts comedy that they'll relate to, remember, and will talk about for months afterward.
Charles Marshall was a great addition to our conference. His humor combined with his motivational stories set the tone for what became one of our best conferences ever. Our members are still talking about his comedy and asking for him to present at our future conferences.
Matthew L. MacLaren, Esq.
Charles is available to speak in all 50 states, including Alabama, Alaska, Arizona, Arkansas, California, Colorado, Connecticut, Delaware, District of Columbia, Florida, Georgia, Hawaii, Idaho, Illinois, Indiana, Iowa, Kansas, Kentucky, Louisiana, Maine, Maryland, Massachusetts, Michigan, Minnesota, Mississippi, Missouri, Montana, Nebraska, Nevada, New Hampshire, New Jersey, New Mexico, New York, North Carolina, North Dakota, Ohio, Oklahoma, Oregon, Pennsylvania, Rhode Island, South Carolina, South Dakota, Tennessee, Texas, Utah, Vermont, Virginia, Washington, West Virginia, Wisconsin, and Wyoming.